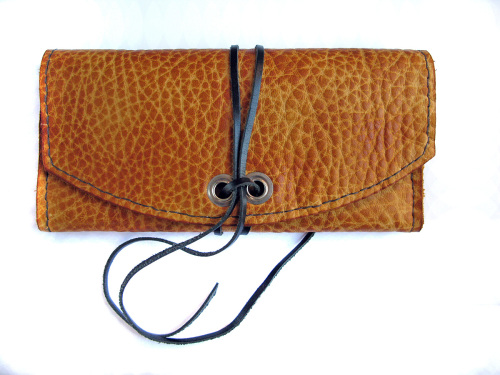 Handmade Soft Leather Tobacco Pouch
Handmade Leather Tobacco Pouch with eyelet fastening.
Handmade soft leather tobacco pouch. Made from soft gold coloured grained leather this case will take a 25g pouch of tobacco. Features a pocket designed to hold papers and an extra compartment for accessories or bank notes. Measures 18cm X 9.5cm when closed and is around 1.5cm thick. Fastens with an eyelet and lacing closure.