Guitar Strap
Custom guitar strap made for Psychobilly band The Hyperjax. This was given as a gift.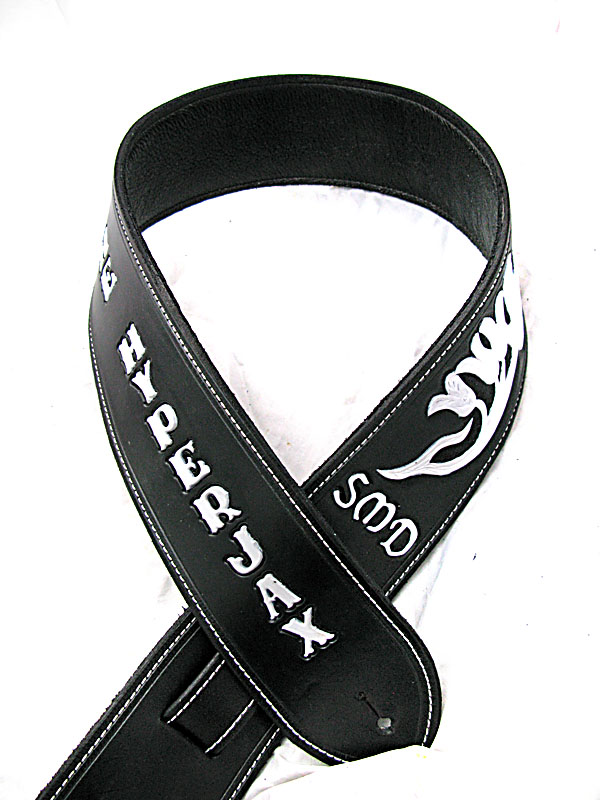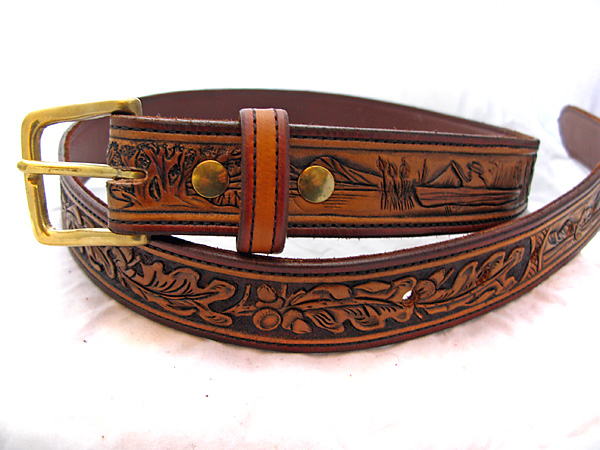 Custom Designed Belt
This was made for a gentleman who loved fishing, gardening and Liverpool FC. I made a belt that incorporated all of these elements, it was given as a Christmas gift.
Custom Guitar Strap
Leather guitar strap handtooled with red roses custom made for singer songwriter Matty Haynes.
This was given as a gift.
Handmade leather guitar strap with bullet loops, handtooled with a Monument Valley design.
A customer liked the design of this strap offered in my shop, but requested it be made with bullet loops and round holes at either end rather than the traditional buttonholes to accomodate his strap locks.