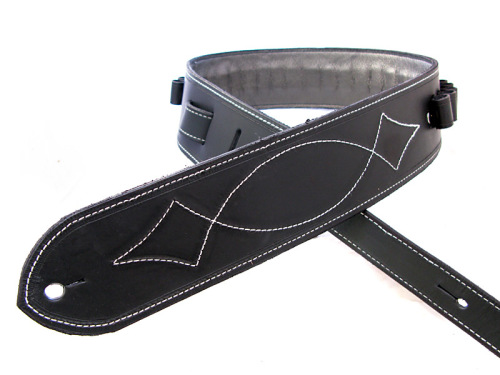 Handmade Black Leather Guitar Strap with Bullet Loops
Handmade guitar strap featuring bullet loops.
Handmade black leather guitar strap featuring bullet loops to take Colt 45 bullets, stitched in contrasting thread with a Galvestone Loop design. Made from high quality full grain leather which will take on a used appearance as it ages. The stitching design was used by the Galvestone County Sheriff's department and can often be seen on leatherwork in classic Westerns. Adjustable incrementally from 39" to 54" approx, 2.75" wide and 5mm thick.