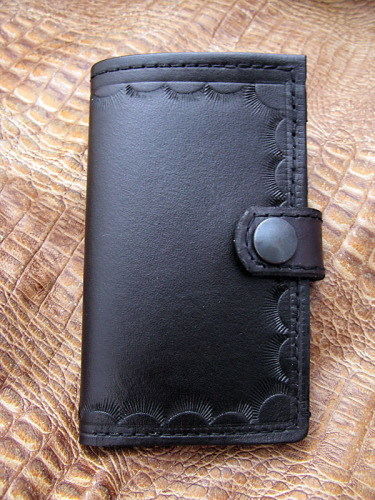 Handmade Black Leather Upright Wallet
Black leather wallet in a slim upright design.
Handmade black leather wallet with a slim upright design, this wallet features decorative edge tooling and fits neatly into a pocket or bag. There are six pockets for cards and a compartment for notes and it fastens with a snap closure. This wallet measures approximately 13cm X 8.5cm when folded.