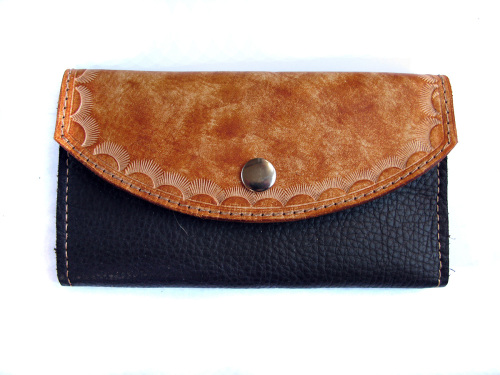 Handmade Leather Tobacco Pouch
Handmade brown leather tobacco pouch with snap closure.
Handmade leather tobacco pouch made from soft dark brown leather featuring a snap closure. The front flap is cut from natural veg tan leather and hand dyed to give a textured look. The pouch has an extra internal pocket for accessories or bank notes and a compartment for papers. It measures 18 X 10cm when closed and will fit a 25g pouch. Soft and comfortable to hold and use. Does not include tobacco or papers.