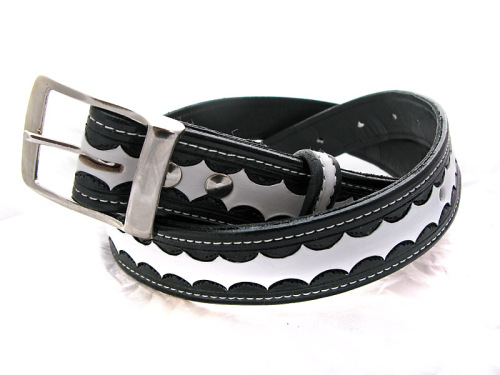 Handmade Leather Black and White Belt
Handmade monotone leather belt with stamped edge.
Handmade leather belt stamped with a decorative edge detail and hand painted with a black and white two tone finish. Made from strong 3.5mm veg tan leather and fitted with a nickel plated solid brass buckle, lined with soft black clothing grade leather and stitched through in contrasting white thread. The belt has 7 holes, and measures 45" from end to end, the smallest hole is at 32", the largest at 41". The belt is 1.5" wide.