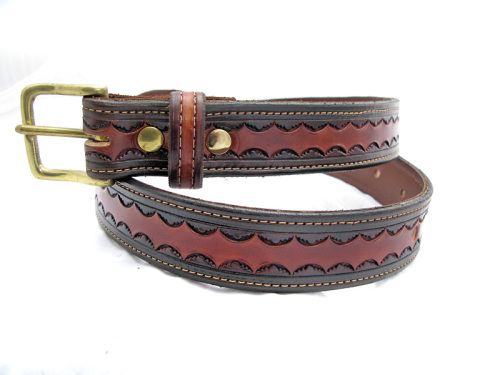 Handmade Brown Leather Belt
Handmade leather belt with edge stamping.
Handmade leather belt with edge detail, hand dyed in a two tone brown and tan colouring. This belt is made from vegetable tanned leather and features a vintage solid brass buckle and is lined with soft brown leather and stitched through for a long lasting finish. The belt has seven holes and measures 46" from the buckle to the very tip, and 33 inches to the smallest hole and 46" to the largest. The belt is 1.5" wide. The buckle may show signs of previous wear due to being a vintage item.